Audience Insights
See your audience clearly and learn what triggers a transaction.
Higher campaign performance and better conversions are just two of the rewards from programmatic platforms. We can take this a step further to provide full audience insights, allowing you to see key performance indicators on each campaign element.
For example, you can run A/B tests on different audiences to learn what keywords, creatives, and data elements garnered higher CTR, impressions, interactions, and conversions.
Our powerful algorithms will adjust based on audience insights, using performance data to target audiences and adjust for real-time optimization. This is the key to our campaign success and one of the reasons our clients' campaigns have more oversight over their budgets.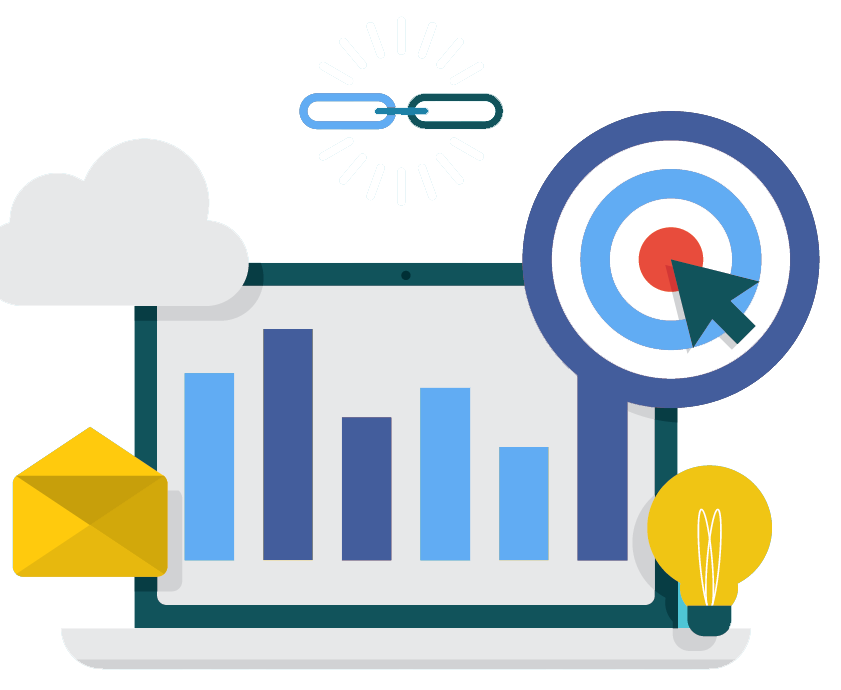 PINPOINT CAMPAIGN PERFORMANCE INDICATORS
Details: See exactly what you're paying for down to the most granular level. Our algorithms adjust bid based on performance and recency for each individual data element. Adjust the price of any data element up or down instead of applying pricing changes to the entire group.
Location: See where your campaign is running at the domain level and how each domain performs.
Comparisons: Easily compare quantity and quality of actions to other digital marketing campaigns through fully transparent, granular pricing and performance reports.